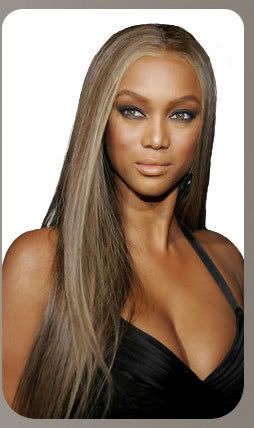 So, we've heard that Lace Wigs are widely popular with celebrities, and quickly became the next big thing for black hair. What exactly are these wigs? And just how available or pricey are they?
Here is a quick guide to Lace Wigs. (answers found on lacewigsmade4u.com)
Q: What is Remy/Remi Indian hair?
A:Remy hair, also called virgin, cuticle or cut hair; is the highest quality human hair you can find on the market. It is in its natural state, free from chemical processing of any kind. It only comes in natural colors such as black, off black, dark brown, and medium brown. Remy hair is special because each bundle comes directly from a single donors head. This allows each bundle to keep the consistency of texture, color and length. It is then cleaned and sorted to be packaged. The cuticles of the hair are all intact and facing in the same direction. This eliminates the worrisome pain of tangles and matting. Remy hair can be dyed, permed, styled, set and blown dry to suit the individual. It is the softest and most natural hair available to buy. It looks and feels like actual hair, because it is! This hair is not something you see in at the beauty supply store because of the price.

Q. Can I straighten or curl this hair with curling irons etc?
A. Yes. This hair is 100% human hair and reacts to styling just like your own natural hair. Curly/wavy textures curl up when wet, but they can easily be flat ironed for a straight look.


Q. How long will the wig last?
A. You unit can last for years depending on your usage and upkeep.
Beyonce, Tyra, Kelly, and J. Hud are only a few of the many celebrities that have worn lace wigs. I've heard nothing but good reviews, and these wigs look real.
Are they really worth the $300 price? If you've ever worn one please leave a testimony!